2019 is going to be an absolute pleasure for me to spend tens of dollars per movie to spend my time in theaters this year. Sitting in a big ass faux-leather sticky chair that a 200+ pound man sat in and left a damp residue? Feeling like a human vibrator in my seat because the theaters speakers are so unnecessarily fucking loud? And all just by breaking the bank and spending a quarter of my pay check each time? Yes, please!
Most of the top grossing movies in 2018 were Disney since it's slowly taking over the entertainment industry and world. Disney made over $7 billion last year just in theaters. SICKENING. This was the second time Disney crossed over $7 billion (doing it initially in 2016). Thanks in major part to Black Panther, Avengers: Infinity War, and Incredibles 2, Disney definitely raped and pillaged the town that is the movie industry. Regardless, I'll join them in pillaging, as 2019 is looking bright with choice movies being released.
January

1/18/19
Sure, this month is halfway over already. Things that are completely over already: your New Year's resolution to better yourself as a human being. Things that are not over; M. Night Shyamalan's career! One of my favorite director's endured a literal decade of "awful" movie releases, from The Village, to The Happening, to The Last Airbender, to After Earth. He got back on the map with The Visit and then surprised a lot of people with Split. Glass serves as a follow up to Split (a surprise liaison to 2000's Unbreakable) and will have been a 20 year experience in the making.  I'm not expecting too much action since two of the 3 main focal points are older actors- Bruce Willis and Samuel L. Jackson- but it should prove to be unique to watch.
---
February
2/8/19
The greatly awaited sequel to the smart The Lego Movie (2014) should be equally delightful. Wrapped in wit and great visuals, the first movie had a good voice cast with Chris Pratt, Elizabeth Banks, and Will Arnett. I definitely have my concerns with The Lego Movie 2: The Second Part having the "sequel curse."  Since it's directed by the man behind Trolls, Alvin and the Chipmunks: Chipwrecked, and Shrek Forever After, it may have potential to just be cute and silly and not smart like the first Lego movie.  Additionally, the voices added to the sequel will include Tiffany Haddish, Nick Offerman, and Arturo Castro, all of whom are fine, just not sensational to me. I'll remain optimistic for now.
2/14/19
Taking in $120 million from its meager $5 million budget, the predecessor, Happy Death Day, did a lot of the right things in allowing it to be a successful horror slasher. The last couple of years have been great for horror movies, so Happy Death Day 2 U (I'll give it to them, that's pretty clever) has a good chance of being a solid sequel. With the same director as the first one, this sequel looks like it will be equally smart with plot devices and well-timed humor. I wish the killer's mask was creepy, but hey- coming out on Valentine's Day gets me aroused as it is.
---
March

3/8/19
Wonder Woman 2 Captain Marvel plans to make some money moves. Taking notes (for once) from DCCEU world with the successes of Aquaman and Wonder Woman, Captain Marvel looks to be following the path of Wonder Woman; both are directed by women and focus on female leads. I'm not knocking this, I love a good female-driven movie. HELLLOoOooOoo?! But we all know my thoughts on Brie Larson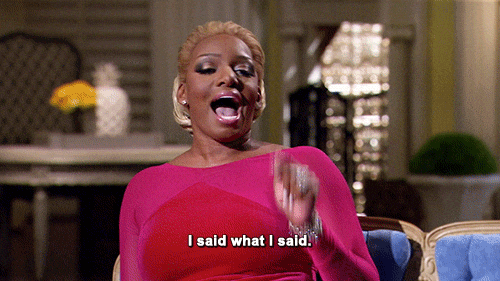 (and if you don't recall, help yourself to my old post on Kong: Skull Island )- I like the cheese, but not her talent-less ass. Also, I feel Captain Marvel's pace is going to draw at a glacial pace with lots of build up and dramatic flare leading to a fantastic second half. The directors, Anna Boden and Ryan Fleck, aren't known for much in the directing department other than a couple of unheard of movies and some TV show episodes. Captain Marvel will be a "prequel" to Avenger: Infinity War, but also help explain just how in God's name is this character going to save humanity after the chaos that ensued at the end of Avengers. This, if nothing else, will bring in a big audience.  I, alone, am excited about the movie taking place in 1995 (*bows in front of a Blockbuster).
3/22/19
Jordan Peele is treating us once again as Get Out made such a remarkable statement and marking in 2017. The premise of Us is simple in that a family encounter some "visitors" when they go to their beach house. The trailer serves its purpose without being too lengthy or showing too much- it leaves you wondering what the hell is going on? If it's anything like Get Out, I'm pumped.
3/29/19
OH SHIT! Disney continues their live-action remakes of its earlier animated films. Tim Burton is going to deliver, and you fucking know it. We'll see Michael Keaton and Danny DeVito (who haven't been in a movie together since Burton's Batman Returns from 1992!). Tim Burton always leaves an impression on you with each movie he directs. The animated Dumbo from 1941 was fucking depressing, and I have no doubt this movie will make me so sad and ultimately become an elephant activist by the end of the year.
---
 April
4/19/19
Based on Latin American folklore, this James Wan production could be another good horror movie. It follows a a widow who is haunted by "the Weeping Woman." I'm appreciating how we have a horror movie that's not based on an American haunt and also has a sizable cast of Latin American actors.  The trailer shows very little of the movie, which you know I always respect. The one major jump scare in it is a classic misdirection!
4/26/19
Just two months after Captain Marvel and one year after the previous Avengers movie, Endgame has been as secretive as a sophomore schoolgirl about Billy Lee asking Susie to the prom with his pin. The trailer (I imagine we'll get a bigger one during the Super Bowl) doesn't show much save for a few things of note: the Hulk is ready to fuck shit up, Hawkeye is done dicking around, Captain America is probably gonna dieeeee, and Ant-Man shall return with his zany shenanigans.
---
May
5/10/19
It holds promise because (A) it's been nearly 20 years since America got a wide-released Pokemon movie and (B) fucking Ryan Reynolds voices Pikachu! Genuine concern ensues in seeing that Rob Letterman directing this movie. He's remembered for 2015's Goosebumps, but also Shark Tales and Gulliver's Travels. Still, is seems to be the Pokemon movie we've all been waiting for for some time, as a live-action/animated movie hybrid.
5/24/19
Guy Ritchie (director of Snatch and the Sherlock Holmes movies) is going to tear us a new asshole with this redo. If you ask me, Beauty and the Beast, Aladdin, The Lion King, and Pocahontas made up the Father, the Son, and Holy Spirits of Disney's animated movies in the 90s. This movie will surely have me doing the sign of the cross, as I'm already psyched without even seeing an actual trailer.  Casting was smart in keeping it ethnically appropriate with some sexy-ass faces: Naomi Scott (Jasmine), Mena Massoud (that damn street rat), and Marwan Kenzari (Jafar). I'm still not sure about how I'm physically feeling about Will Smith as the Genie, but I imagine his performance will supersede his creepy appearance.
5/31/19
The wondrous director that is Michael Dougherty (Krampus; Trick 'r Treat) will doubtfully let us down. It will serve as the sequel to the flawless Godzilla (2014), which already had amazing special effects and two monsters fucking shit up against Godzilla. Now you're telling me there will be three monsters in the sequel?! A big ass lamp-loving moth, a big ass pterodactyl, and Godzilla's sworn three-headed enemy. WHERE DO I SIGN UP? Stunning Vera Farmiga and America's sweetheart, Millie Bobby Brown, are added to the cast.
---
June
6/21/19
Although a remake we didn't necessarily ask for, Child's Play is aiming high for a horror movie with a summer release. No trailer as of yet, but it's set to have Parks and Recreation's Aubrey Plaza and Gabriel Bateman, the little kid who does pretty well with scary shit in Lights Out. Could be a hit that'll surely miss, as it comes out the same day as Toy Story 4, but I'm a sucker for a good horror movie.
Although, admittedly, another sequel we didn't quite ask for, this addition to the Toy Stories is a guarantee to please.  It seems like it's going to be a carnival setting, which could be refreshing. New voices of Keanu Reeves and the Key & Peele couple are probably going to be treats. A trailer is allegedly coming soon.
---
July
7/3/19
Production is being tight-lipped about, what is likely to be, a Fourth of July sparkle to my eye. Debut directorial of Gary Dauberman (although he's written for the Anabelle movies and the It movies), the untitled third Annabelle will take place around the same time as The Conjuring; so, we'll get to see Patrick Wilson and Vera Farmiga come back at the Warrens. Annabelle was good, and Annabelle: Creation was fucking spectacular. Hopefully, we can only continue to go up from there.
7/1919
I already went on my Disney soap box. You know I ain't mad. Jon Favreau directed The Jungle Book (2016) brilliantly, so I expect nothing less with this redo.  James Earl Jones is returning, thank Jesus. And with Beyonce voicing Nala, you know 72% of the world that sees her as God are surely going to lose their shit and flock to the theaters.
---
(August doesn't exist in the realm of great movies)
---
September
9/6/19
It (2017) made so many buckets of cash and broke so many records, and I could not be prouder. Keeping the same director and same Bill as Pennywise (nods to the Gods), this sequel did nicely with casting the adult versions of the children from It, as this will take place 27 years later. I'm looking forward to seeing James McAvoy, Jessica Chastain, and Bill Hader. I read that the Pennywise's final form won't be that ridiculous spider thing like it was in the 1990 version, so let's hope it's cooler.
---
October
10/18/19
The directors of Sausage Party will direct this unrated animated revision of the timeless dysfunctional family. It's distributed by MGM, which isn't really known for animated released (besides Igor. lol. stahp). Still, the cast is looking very promising: Charlize Theron, Chloe Grace Moretz, Finn Wolfhard, Nick Kroll, Bette Midler, and Allison Janney.
---
November
11/27/19
With the same cast and directors and the first Frozen, this sequel was pretty much a guarantee after the first movie made over $1 billion worldwide, remains the biggest opening during a Thanksgiving weekend in the U.S., and became Disney's most successful non-Pixar animated release. I'm sure it'll make tanks of money, I just wonder if it can have the charm of the first one and hold a flame to the catchy "Let It Go" song that you still hear five years later.
December
12/20/19
Directed again by J.J. Abrams (now that Rian Johnson wasted out time with Episode VIII), the untitled third part of the trilogy (and 9th installment of the Star Wars saga) has given us little information other than it takes places one year later from Episode VIII and is going to make you moist.